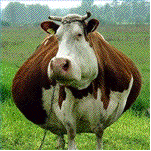 We are surrounded by weight loss gimmicks and scientific "break throughs" all of the time.  Lose weight without even trying, get six pack abs without going to the gym, take this pill and eat whatever you would like.  If only it were so, but unfortunately our experience teaches us there are no such short cuts to long term weight loss.  The same principles apply to building and executing a successful social media strategy.
Social media programs need attention and just like a conscientious dieter, must be adjusted over time to optimize results.  As more campaigns are executed, corporate America is learning that social media programs perform best when they are connected with other media initiatives – just like a weight loss program works better when exercise and nutrition are added.  A recent study by Marketing Sherpa shows the distinct benefits of integrating social media with other marketing tactics far exceed the benefits of utilizing social media alone  https://www.marketingsherpa.com/article.php?ident=31632# This means that those considering a social media program should also consider bolstering their programs with ongoing content creation and easy access to the material they are offering.  In addition, it takes a time investment and commitment to repetition that eventually garners results—not quick fixes.  These simple steps will ensure that you maximize the performance of your program.
So get off your proverbial couch and start your social media program today.  If you need your own "personal trainer" to help you understand the basics and put together a program that will work for you, you can always consult an expert.  At Media Solve, we've helped many companies of varying sizes successfully execute programs that got them the results they craved and we can help you too.  Our advice for a healthier social media strategy is to eat right, exercise, and blog daily.  You will be impressed with the results.